Contact Us
Get In Touch
Call (907) 617-4184 or use the online inquiry form below:
Welcome Aboard!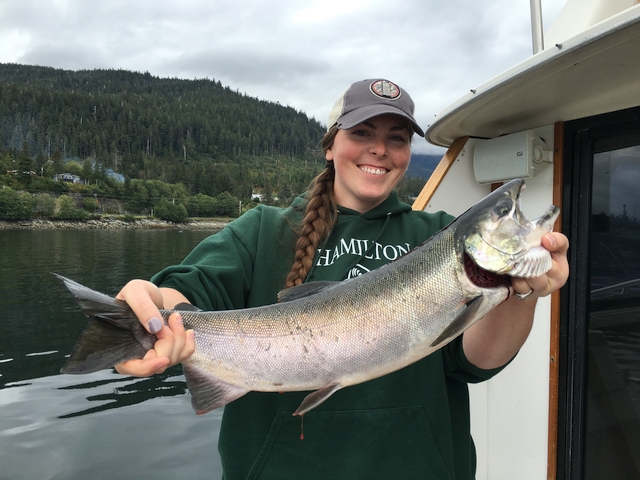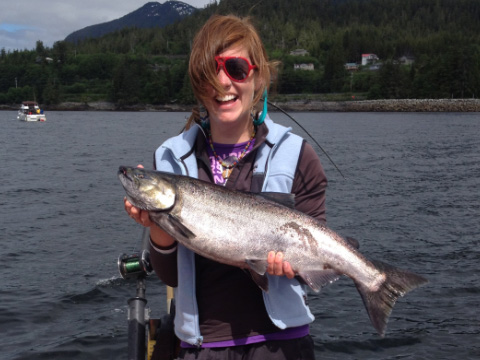 Recommended By Trip Advisor
"Captain Clay Slanaker is the absolute finest fishing guide in Alaska! On a beautiful, sunny 4th of July Capt. Clay guided 3 of us out to his "honey hole". We caught turbot, pacific cod, rockfish and of course some Halibut. Not just any halibut, but an area record 265 lbs monster of a halibut. I know that this doesn't happen every day, but Capt. Clay was extremely well-prepared to handle this giant of a fish...This was an unbelievable fish! Even if we had not landed such a huge fish (after a long struggle), I would have still rated Capt. Clay as EXCELLENT. I will make sure that my next fishing trip in Alaska is in Ketchikan with Capt. Clay. He is very organized, very knowledgeable, and easy to get along with. With my strongest recommendation - ask for Capt. Clay!"
★ ★ ★ ★ ★
- mainesully
"Captain Clay Slanaker from The Bites On took us for a wonderful day salmon fishing. I booked him directly and not from the cruise boat mostly because of cost but also based on a recommendation. I am so glad we did. We were a group of five with three adults and two kids aged 11 and 8. He was great with the kids and adults alike. Captain Clay was waiting for us at the dock and we were in his boat and fishing in 15 minutes. It was a great day and we caught 25 salmon. We did have the fish processed and sent home and it is delicious. One of our favorite days on the Alaskan Cruise."
★ ★ ★ ★ ★
- cuerpodepaz